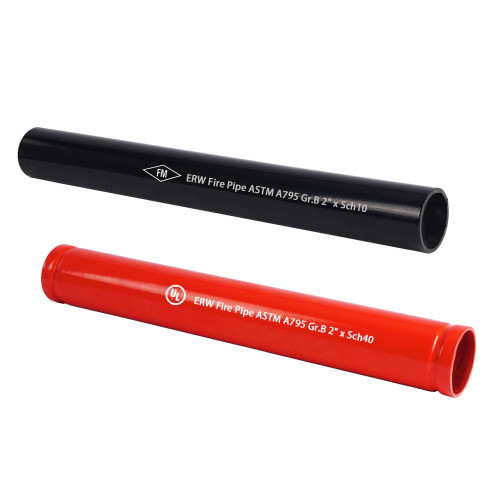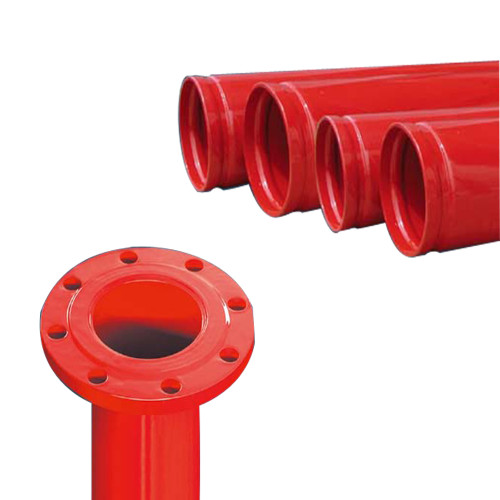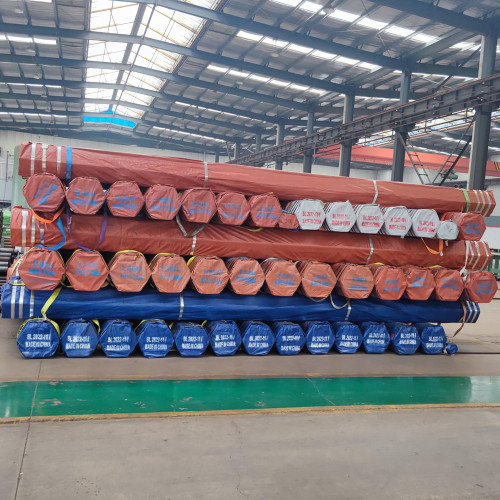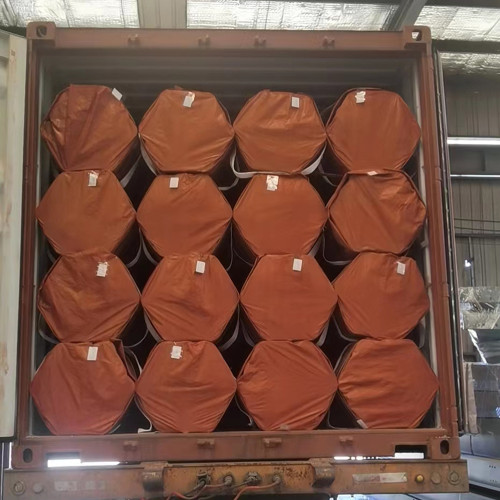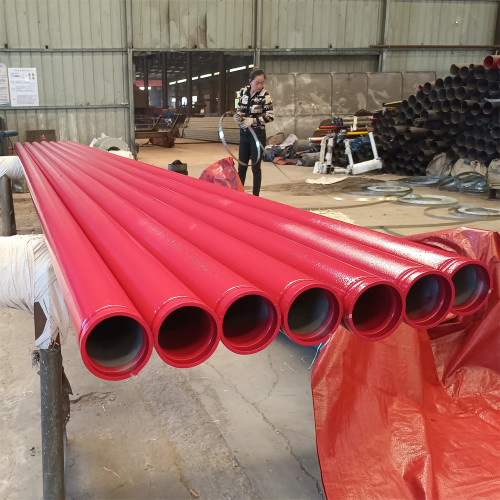 ASTM A795 ERW Steel Pipe For Fire Fighting With FM Certification
Item specifics
Certification

UL/ FM
Grade

Gr.A/ B
Out Diameter

1/2" - 10"
Wall Thickness

2.11-7.80 mm
Length

5.8M/ 6M /12M or Customized
Ends

Plain/ Beveled/ Roll groove/ NPT/ BSPT
Surface

Red/ Black/ Red epoxy or polyester/ Galvanized
Description
ASTM A795 ERW Fire Fighting Pipes

ASTM A795 ERW steel pipe is intended for use in water based fire protection systems for water distribution or valve trim application, such as wet, dry, preaction, or deluge sprinkler systems.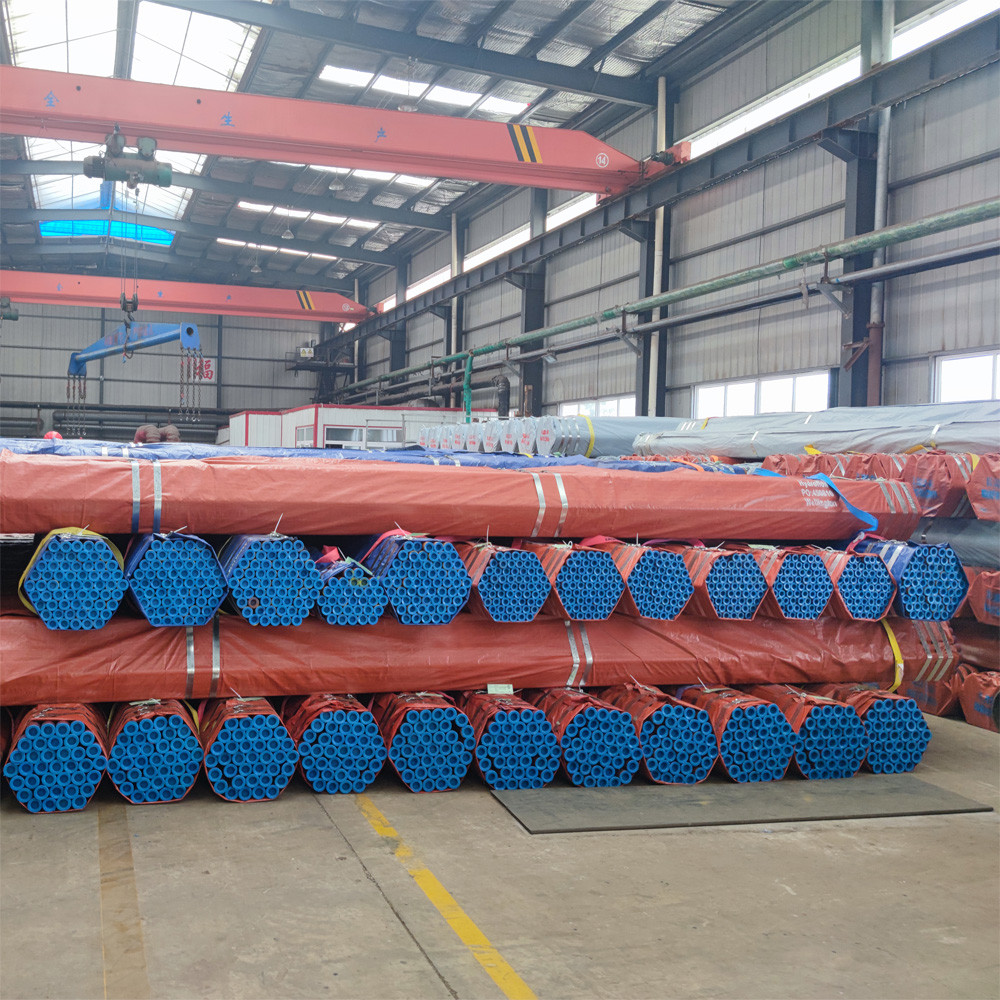 Fire pipe specifications that we can supply
Pipes are the central component of a fixed fire protection system. Pipes transport and distribute fire extinguishing fluids (water, gas, foam solutions, etc.) from their source to discharge devices installed in protected areas.
The types of piping that can be used are defined by the standards for the installation of fire protection systems.
The different standards for fire protection installations specify the permitted manufacturing processes, dimensions and sizes of carbon steel pipes.
European standards
ASME Standards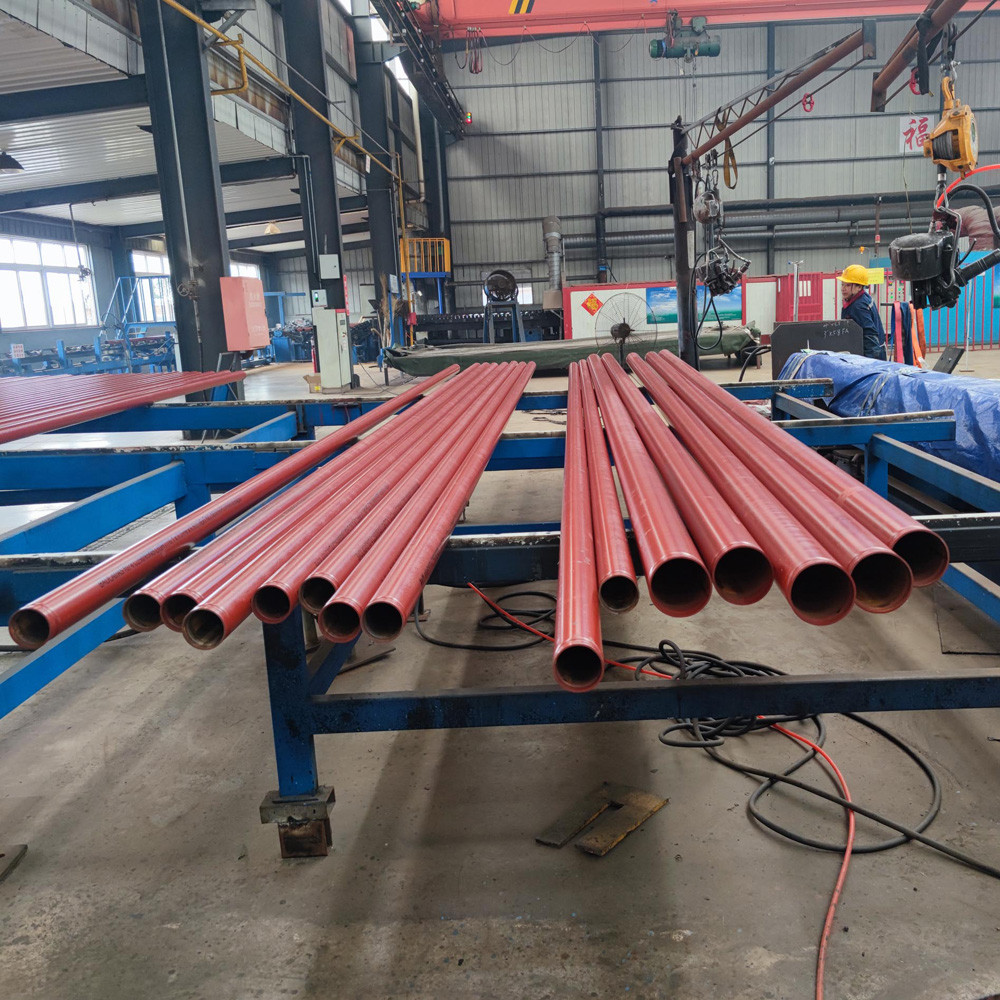 A professional team
Our team knows how important its work is to cover and meet the quality level of each project, which is why we offer professional technical support and customized service.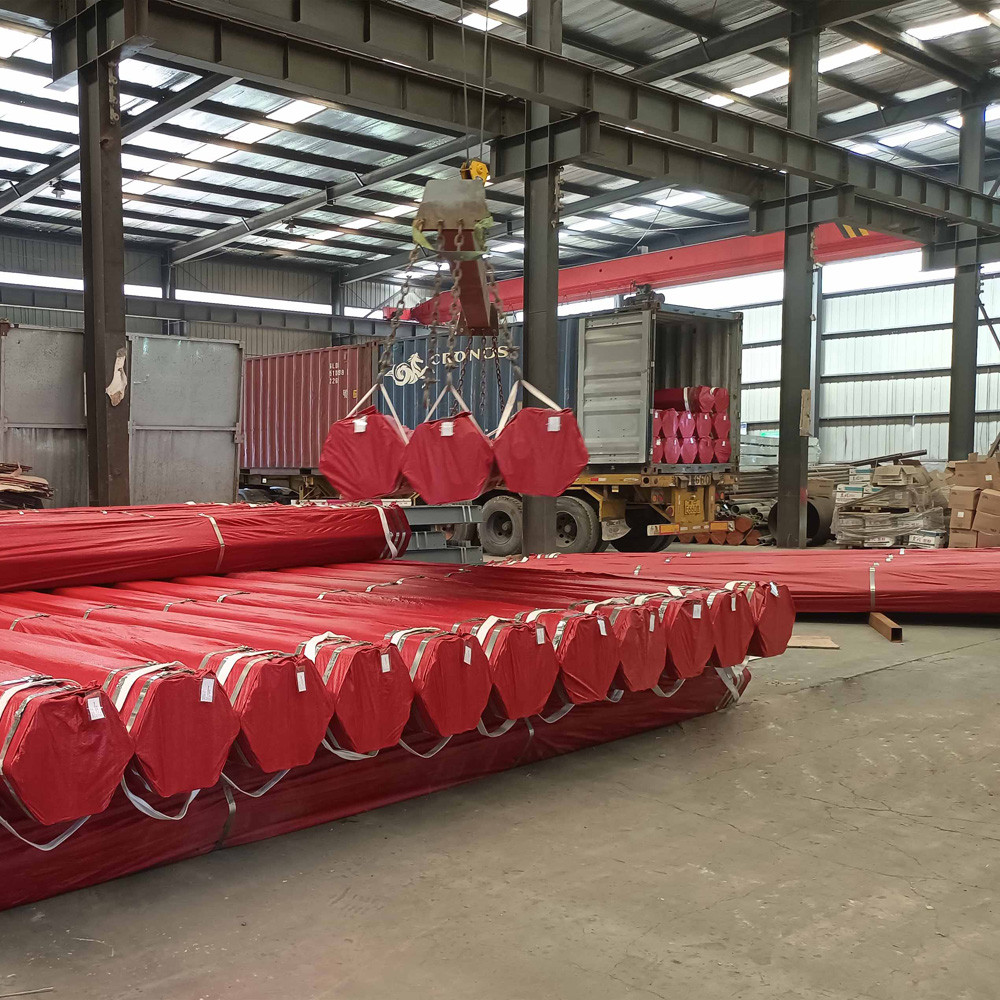 Customer focused
We can adapt to the specifications of each project, delivering the required materials where they are needed, when they are planned and at the best quality level.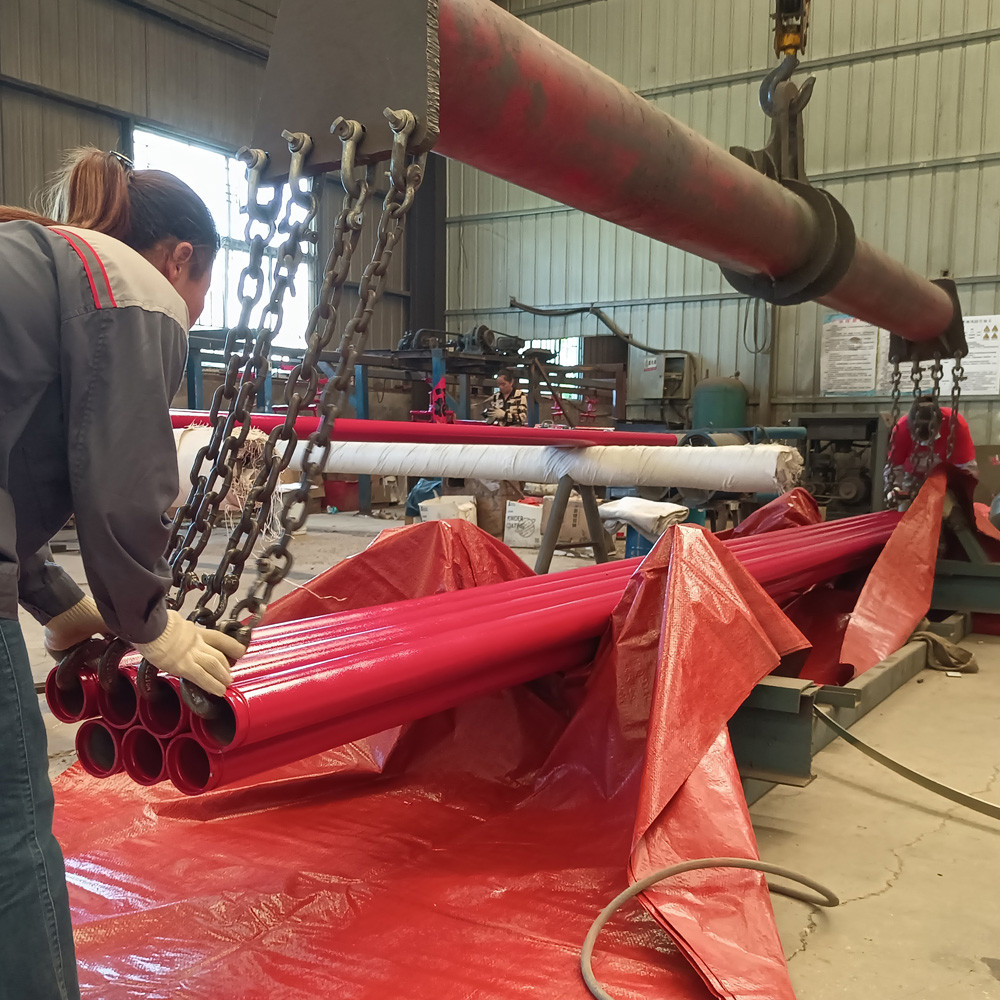 Normative
We can supply our products to local or international standards on request. We offer tailor-made solutions and competitive, quality products.
Customized service for fire pipe

When people purchase steel pipe for pipeline systems, always we see the pipe has been asked for a epoxy coating like FBE.
What is FBE (Fusion Bonded Epoxy) coating steel pipe?
FBE coating pipe is Fusion Bonded Epoxy coating steel pipe. It could be applied for external or internal coating, with heat resin for pipe. With coated a form of dry powder at thickness 400-600 microns on to the heated surface of pipe. Once the FBE coated on the pipe surface, the FBE film provides an extremely hard surface with great adhesion to the pipe surface. The FBE layer in a even form and have good resistance to the chemical reaction.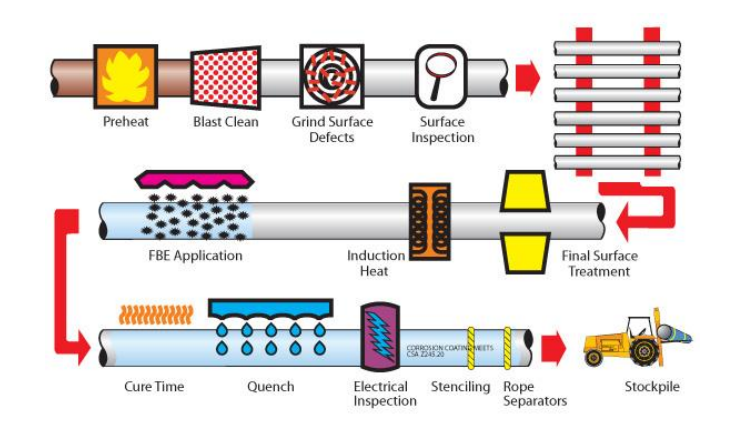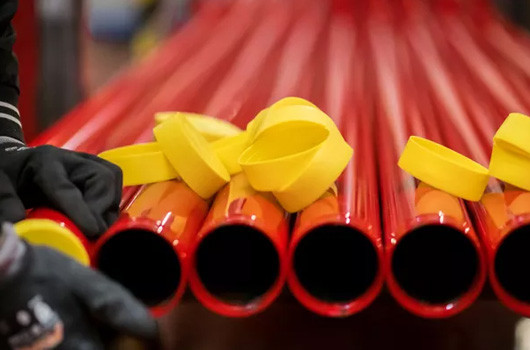 Advantages:
Convenient to sparying, no pollution, excellent resistance for high-temperature(-40°C to 85°C ).
High strength and anti-bending performances.
Strong adhesion, good integrity, anti soil stress and wear.
.
Colour Choose:
RED
BLUE
GREEN
BLACK
WHITE
Note: Some of the main specifications are shown below, please
contact us for more details.
Outside Diameter
(O.D)

THICKNESS

Test Pressure

DN

in.

mm

mm

Mpa

Sch10

25

1"

33.4

2.77

4.8

32


1-1/4"

42.2


2.77

6.9

40

1-1/2"

48.3

2.77

6.9

50

2"

60.3


2.77

6.9

65

2-1/2"

73

3.05

6.9

80

3"

88.9

3.05

6.9

100

4"

114.3

3.05

8.3

125

5"

141.3

3.40

8.3

150

6"

168.3

3.40

6.9

Sch40

25

1"

33.4

3.38

4.8

32

1-1/4"

42.2

3.56

6.9

40

1-1/2"

48.3

3.68

6.9

50

2"

60.3

3.91

6.9

65

2-1/2"

73

5.16

6.9

80

3"

88.9

5.49

6.9

100

4"

114.3

6.02

8.3

125

5"

141.3

6.55

8.3

150

6"

168.3

7.11

8.3
One-stop service to facilitate your purchase

The Baolai Group continues to provide service and support after your purchase. To save you time, we offer you numerous value-added services such as processing, logistics management and testing.
Processing Services:
√

OEM & ODM




√

Protective Coatings

√

Saw and Flame Cutting

√

Beveling, Threading and Grooving



For more information, please CLICK HERE contact our service team.