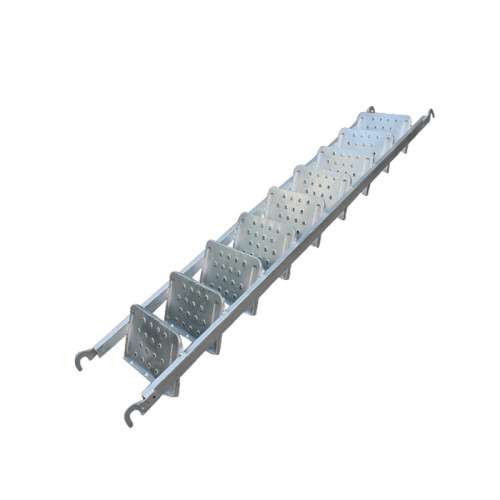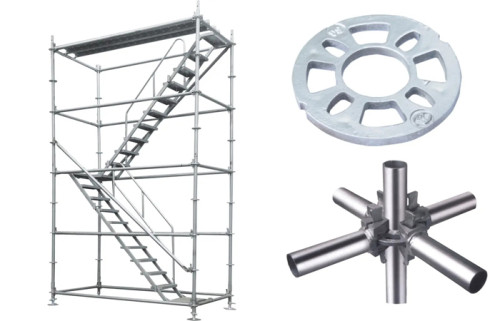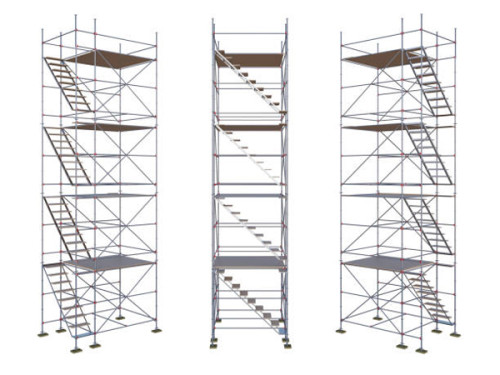 Stair for Ringlock Scaffolding Supplier
Item specifics
Material

Q235
Wall Thickness

1.0 - 2.0 mm
Length

1.0 - 3.0 M
Surface

Pre-Galvanized /Hot Dipped Galvanized
Description
Stair for Ringlock Scaffolding

Scaffolding stairs are an important part of ringlock scaffolding. It is placed in the scaffold for workers to walk upwards, and each pedal is pressed out of the small hole for anti-slip to ensure the safety of workers. Workers often stack it in many layers to form a stair tower.

Its distinctive hook design, which is convenient and firm, makes safe construction work possible. The punched holes in galvanized steps enable a well drainage and corrosion & skid prevention. In combination with scaffolding structure, the step ladder with hook is convenient、safe and functional construction equipment can be used in any weather condition.
Width and length are the main data of Scaffolding Stair.
And the inside diameter of hook is 43 or 50mm to suit the scaffolding pipe.
Besides, there is different on the thickness of Scaffold Stairs which are the materials for steel plank, from 1.0mm to 2mm. The more thick, the more stable and steady you feel when you step on them, but it means that the plank is more weighty. Relatively, the aluminum plank will be more light, but more expensive.
Specification
(Width x Length)
mm
200 x 45
210 x 45
225 x 38
240 x 45
250 x 50
300 x 50