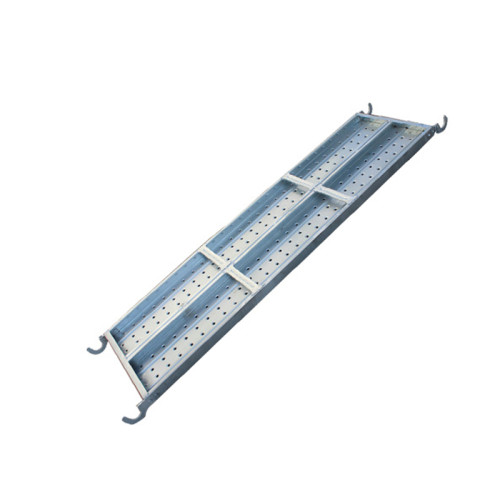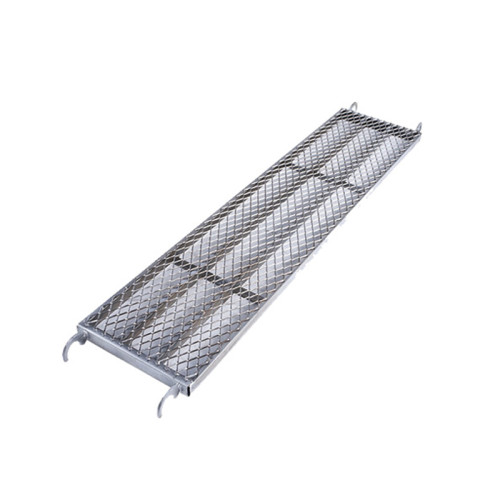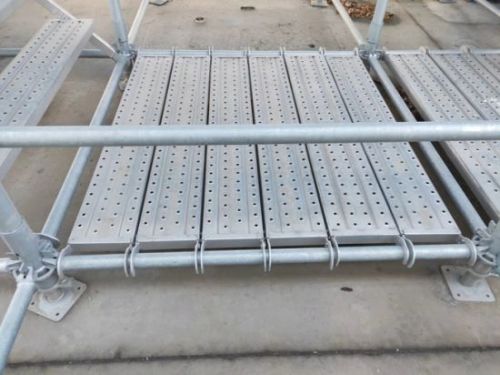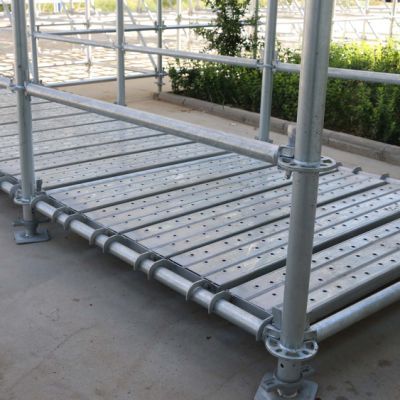 Cat Walk Scaffolding Wholesaler
Model

Cat Walk Scaffolding
Item specifics
Material

Q235
Wall Thickness

1.0 - 2.0 mm
Length

1.0 - 3.0 M
Surface

Pre-Galvanized /Hot Dipped Galvanized
Description
Cat Walk Scaffolding
Steel plank with O-type hook is a board with a metal hook on both sides, formed by steel plank, and 4 hooks designed to combine with the pipe, it is called cat walk scaffolding.
Cat walk is always requested more in ringlock scaffolding and frame scaffolding system, especially in scaffolding work.
Cat Walk Scaffolding Size
Width and length are the main data of Cat Walk.
The low profile steel plank's top surface is almost level with the top surface of the ledger of scaffolding, but the non-low profile is above the level about 3 or 4cm. And the inside diameter of Hook is 43 or 50mm to suit the scaffolding pipe.
Besides, there is different on the thickness of Cat walk which is the materials for steel plank, from 1.0mm to 2mm. The more thick, the more stable and steady you feel when you step on them, but it means that the plank is more weighty. Relatively, the aluminum plank will be more light, but more expensive.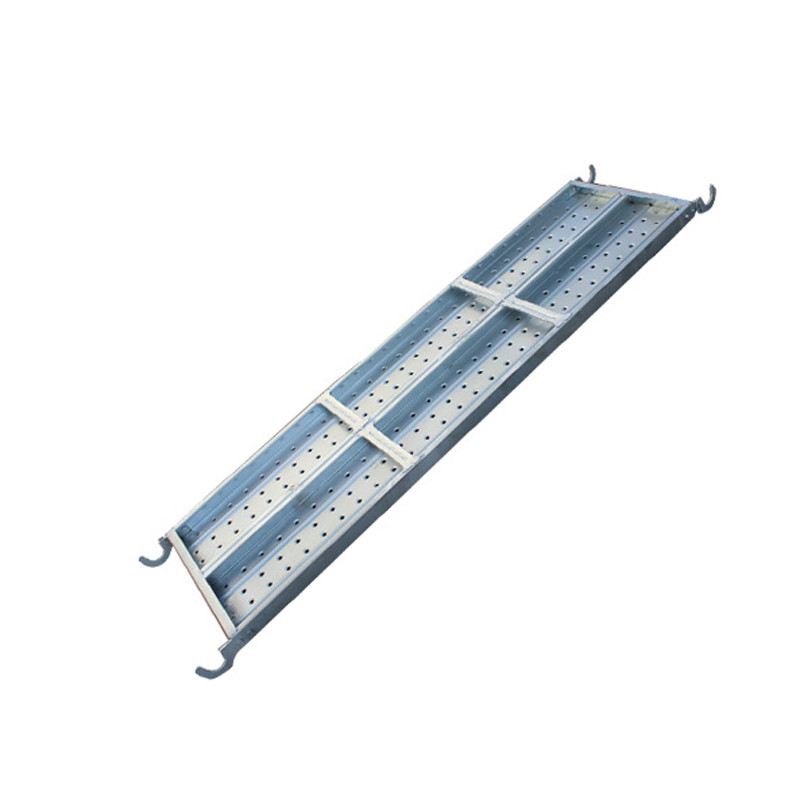 Specification
(Width x Length)
mm
200 x 45
210 x 45
225 x 45
240 x 45
250 x 45
300 x 45
400 x 45
420 x 45
480 x 45
500 x 50